COLLEGE CLASSES AND CURRICULUM
The Santa Rosa Junior College Museum houses collections of ethnographic art from all over the world. Permanent exhibits include the arts of California Indians, Pacific Northwest Coast, Plains and Plateau, and the Southwest. The museum is a primary resource for multicultural studies in the SRJC curriculum, and there are a number of rotating and temporary exhibits that change on a regular basis to serve the needs of college classes. The exhibits and collections serve as a laboratory for anthropology and Native American studies and provide study materials for other Ethnic Studies and American Cultures courses. Theresa Molino, Museum Director, is available to consult with instructors who wish to plan museum‐based assignments, with the possibility of museum staff creating special exhibits customized for the curriculum needs of individual instructors.
SRJC classes can book special visits for any times that are available. Whole class visits must be booked in advance to assure that no other events are scheduled during your visit.
K‐12 School Visits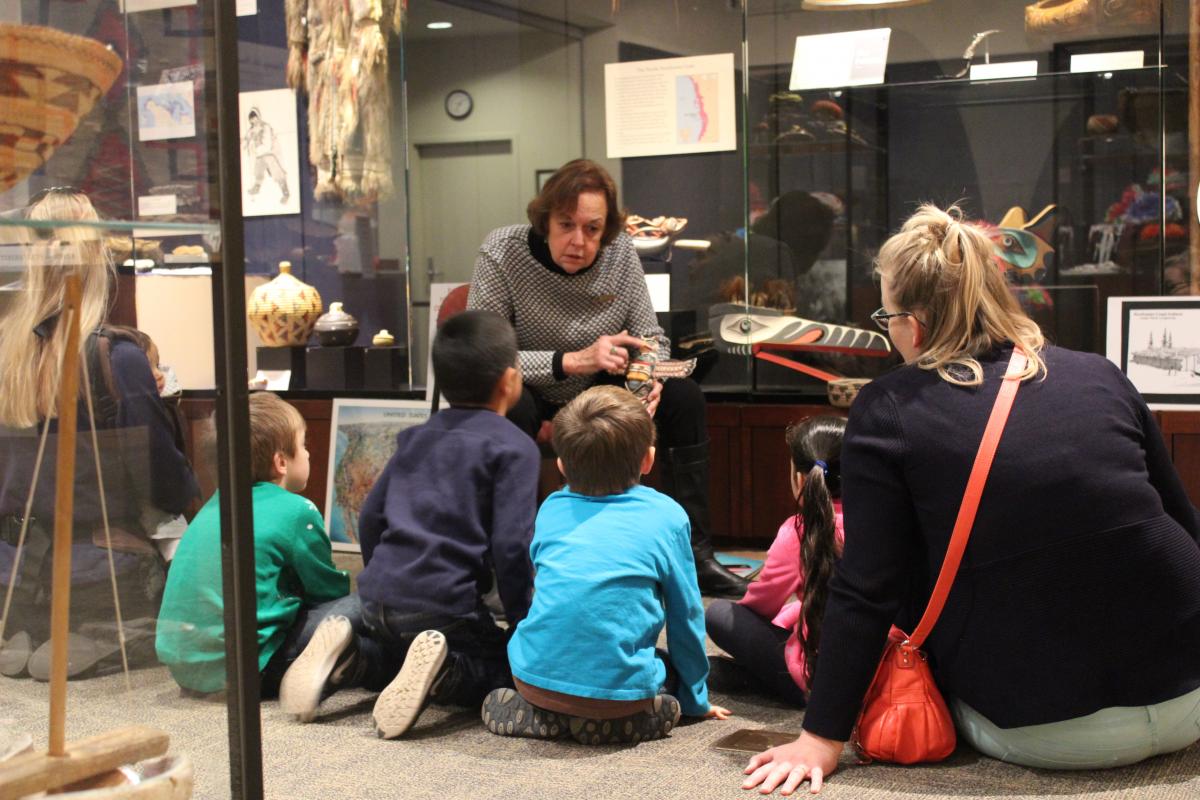 ELEMENTARY SCHOOL class visits are scheduled on selected Tuesdays or Thursdays between 10:00am and 12:00pm.  Tours last one hour per group. If you are planning to bring more than 30 students, please plan on splitting your group up and having lunch or touring the campus for an hour while each group has their time in the museum.
To book a visit to the museum please fill out our request form below. 
Student attendance is limited to 30 per group, and tours last one hour.
 $20.00 for groups of up to 30 students.
Fun, exploratory activities are designed for 3rd and 4th grade classes. 
All visits include an activity booklet geared toward learning about Native American cultures. 
HIGH SCHOOL and MIDDLE SCHOOL classes can book a self guided visit for any available time. Please check the calendar. 
Please check calendar below for tour date availability before filling out form!
Thank you.