Become a member of the SRJC Multicultural Museum for only $60.00 per year and receive benefits!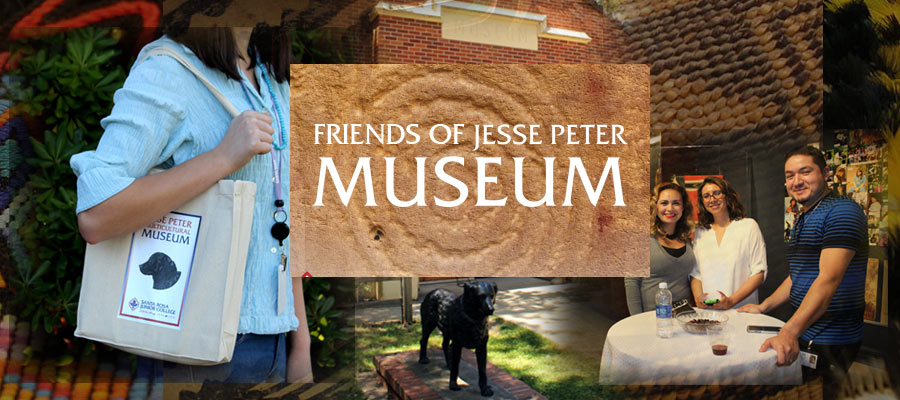 For only $60.00 per year, you will receive:
A heavyweight 100% cotton Jesse Peter Museum tote bag
Up to two free parking permits per year (reservations required)
Personalized tours of the museum including the back archives, where you may even handle artifacts
Discounts in our museum store
Free admission to educational talks in the museum
Inside access to all the programs, events, and happenings at Jesse Peter Museum
Your membership fees will be used exclusively for the museum's core mission of supporting and promoting the diverse cultural achievements of humankind.
Your philanthropy empowers us to do what we love to do: excite curiosity and share knowledge.
We are grateful for your support at any level and at any time.